Ichiban Sushi McLean (Website)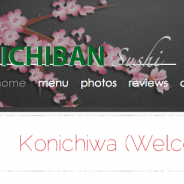 Welcome to Ichiban Sushi, the best value for Japanese cuisine in the greater McLean area.
We offer a selection of the freshest sashimi and sushi you will find, along with an assortment of specialty rolls.
In addition, we serve a wide variety of other popular Japanese dishes such as teriyaki beef and chicken, udon and grilled fish.
Try our tasty appetizers, such as edamame, seaweed and calamari salads, and miso soup.
So come by and experience the warm hospitality and delicious food that have made us a local favorite for over 10 years!
Visit website