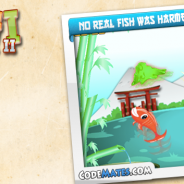 You've seen the fruit and vegetable slicing.   You may have also seen the pizza, meat, cherry, bugs and fireworks slicing BUT still, there is one thing missing….  What? It's missing the hero! In this adorable, fun, messy, exciting, squishy, and entertaining game you will guide our hero to slice fish for lunch (Disclaimer:  no "real" fish was harm during the making of this app). THE STORY CONTINUES… Aaron, the Kid Ninja is continuing his quest to be the Super Ninja.  With Master Wasabi at his side, it...
read more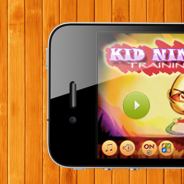 THE STORY A ninja doesn't become a ninja overnight — they go through rigorous and many years of training the unorthodox arts of war. Once you become a master of this art, you are unstoppable. To become a ninja you have to become elusive, skilled on all types of combat and whole-heartedly dedicated. This brings us to our main character… You are Aaron, a 9-year old Kid Ninja in the quest to fulfill the dream of becoming the Super Ninja. Although very young, you have shown that you have a big-heart by your dedication to practice...
read more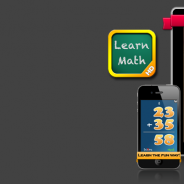 Platform: iPhone, iPod Touch and iPad Price: .99 (USD) GIVE THE GIFT OF LEARNING FOR THE HOLIDAY I have a set of 9-year old twins who are constantly swayed off from learning to always playing. One day my kids asked me to help them memorize their multiplication table. In order to make it fun, we turned this study session into a game. My kids would stand about 10 feet away from me and I would hold up a flash card and who ever answers the correct answer will take a small step towards me. The first one to reach and touch me wins! This turned out...
read more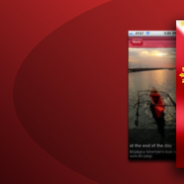 Platform: iPhone Price: FREE Want to know what's going on in the Philippines? Then Philippines NewsFeed is the app for you! Everything you need to keep up with what's going on in the Philippines and Filipinos around the world is now in "ONE" easy-to-use app. KEY HIGHLIGHTS: ★ It's FREE! (Get it now before we change our mind and put a price on this…) ★ Compilation of the following topics from reliable news sources: Ulo ng Balita (Headlines) Nasyon (Nation) Bisnis (Business) Sining...
read more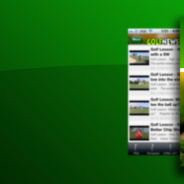 Platform: iPhone Price: .99 (USD) Description: Everything you want to know about golf related articles, travel articles, golf lessons, video instructions, audio/video podcast and photos all bundled into one. Instead of going off to different apps or websites to catch-up with your favorite game, all you need is Golf NewsFeed. Golf NewsFeed is very easy to use and very intuitive to read/learn/improve with the game of golf. KEY HIGHLIGHTS: ★ PGA – Compilation of news related to the PGA Tour. ★ European – Compilation of news...
read more